the Hearth

---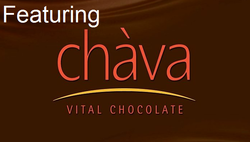 Do you like chocolate? Do you know anyone who likes chocolate? Of course you do!

And most everyone loves dark chocolate and the documented health benefits of eating it. With the launch of our newest product, Chava Vital Chocolate, our company is poised to explode. Chava is the perfect product combined with the perfect opportunity to earn serious part-time income sharing it with others.

Chava is a decadent piece of 70% dark chocolate that is all natural. It's organic cacao is infused with a hyper-potent chocolate extract that includes zeolite and creates astounding antioxidants levels. That's right, a piece of Chava dark chocolate has the highest nutritional profile of any fruit,vegetable or chocolate on the market. Period. That's why we say "Eat it for health .... Share it for Wealth."


---
---







We proudly offer olive oil tasting at our store. Come try out our new tasting bar.


---

Gipson's honey is a local company with great raw products. We offer a wide selection of flavors.


---







Amber Lyn Chocolates is single minded in its dedication and passion for creating superior quality sugar free chocolate & low carb chocolate confections.


---
---