Featured Artist Heidi Lee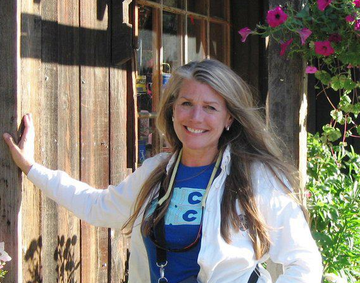 About the artist


Heidi Lee is a Pacific Northwest artist who holds Bachelors of Arts degrees in Fine Arts, Psychology and Religion. Over the past five years she has held seven solo exhibits including 'The Colors of a Woman' show, her well known 'Madonna Series' and her much publicized 'Touching the Troubled Mind' exhibit. Her group shows include 'The Open Door Arts Project', an exhibit designed to raise funds for low income housing.

Over the last 10 years Heidi has developed a technique in which, after completing a painting, she distresses the work and then reworks the subject. The folding, cutting and tearing frequently renders the subject unrecognizable from the original. It is then that the work of recreating begins often by combining several paintings into a work that is much more than the sum of its parts. "So it is with the subjects that I portray. Indeed, it is the difficult, distressing events of our lives that make us people of dimension and interest. In my work I endeavor to celebrate those whose lives may be bent, folded or even torn apart, and yet are more beautiful for it."

As Allen Kollar of Kollar Fine Arts Gallery stated of her 'Colors of a Woman' show: "Ms. Lee leaves the door open just a crack for us to enter beyond the two-dimensional plane. Her portraits have psychological depth."

Heidi is currently working on a new technique that combines oil and en caustic medium with the human form as the primary subject matter.

We invite you to visit her journey of work in this exhibit of limited edition prints.


---
---